BAJAJ PULSAR 200NS motorcycle spare parts motorcycle cylinder block,cylinder kit !


We can make with your samples and requirements!
Information

Model for

BAJAJ PULSAR200NS

Package

LPI package

Trademark

LPI

OEM/Not OEM

OEM available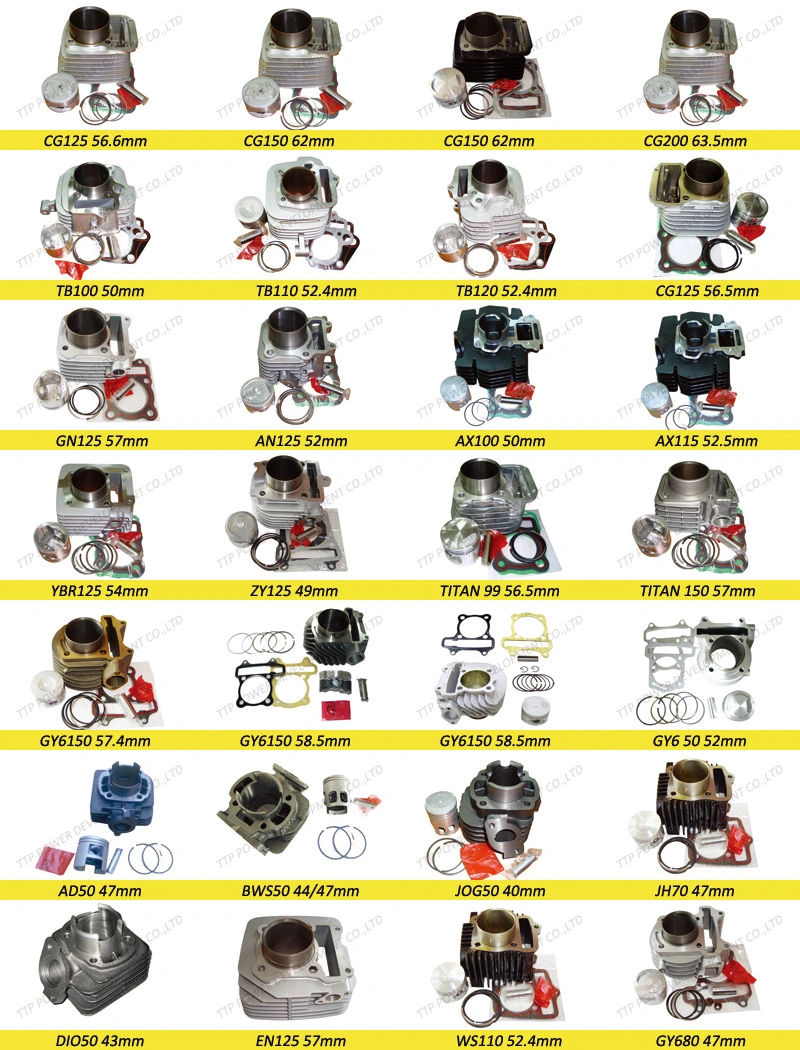 More motorcycle parts we can supply!

Motorcycle parts we can supply
Engine parts

Cylinder head,Cylinder kit(Piston),Valve set,Arm rocker,Chain set(big sprocket,small sprocket,chain),Bearing,Clutch assy(clutch gear,clutch plates,clutch cover),Drive plate assy(weighing rollers,ace driven),Transmission assy( transmission belt,transmission,kick shaft,shift lever),Carburetor

Electrical parts

Stator,Stater motor,Ignition coil,Rectifier,CDI,Lock set(lock,cap)

Frame parts

Brake shoes,Brake disk,Barke pump assy,Fr&Re hub,Front hub iron,Rim,Brake pads,Rubber damper,Speedometer gear,Fuel cock,Speedometer,Turning light,Headlight,Tail light,Mirror,Fr&Re absorber,Horn,Cables(speedometer cable,throttle cable,brake cable),Battery,Battery

Body parts

Oil tank,Side cover,Front&Rear fender,Upper handie cover,Medification front cover,Front protector cover,Down cover,Side cover cap,Lnner box fairing

Motorcycle accessory

Handle grips,Nuts,Glooves
More available parts for: Motorcycle,Atv,Pocket bike,Dirtbike etc
| | |
| --- | --- |
| HONDA | CG125 CG150 CG200 GY650(60 80 90 100 125 150) C70 C90 C100 C110 CUB90 WAVE100 WAVE110 WS110 WAVE125 CB125 CB150 SH125 SH150 TMX125 XRM125 WH125 |
| YAMAHA | 3KJ50 BWS MBK YB50 2JA JOG50 CRYPTON110 XC125 Y110 RX115 JY110 YBR125 MAJESTY250 CYGNUS X125 MIO NOUVO JUPITER-MX RXS115 |
| SUZUKI | GN125 GN150 AX100 GS125 AD50 AG50 HJ125 SMASH110 |
| KAWASAKI | BC175 KRISS BAJAJ-CT100 BAJAJ-CNG125 |
| ITALIKA | CS125, DS125, XS125/150, DS150, GS150, WS150, ST70, STRADA70, ST90, AT110, ARGENTA110, FT110/125/150, XT110, FORZA150 |
| BAJAJ | BOXER CT100, PULSAR135/150/180/200, DISCOVER125/135, PLATINO100/125 |
About TTP:
TTP POWER DEVELOPMENT(GUANGZHOU) CO.,LTD was founded in 2001s,which is responsible for the work related to assembly factories,repair shops and after-sales services. We mainly engaged in high-quality motorcycle spare parts exportation. With outstanding brand LPI,RACING BEE,TTP exports large quantity every year to European countries,South American countries,Middle East countries and Southeast Asia countries,etc. We offer different genuine parts for different motorcycle models,motorcycle engine assembly,motorcycle engine parts,motorcycle body parts,motorcycle accessories,also parts for POCKET BIKE,ATV,SCCOTER. With very kinds of variety parts,our clients fond of making long term corporation replationship with us.
The products are in high quality,beautiful design and reasonable price,with support of innovating R&D,the company always focuses on quality of products and services for every important customer and makes it as its whole life purpose.