Name:PCB fabrication and PCB assembly

Suntek is a professional PCBA solution provider,specilizes in PCB production,components procurement,PCBA assembly and a series service of wire harness and Box building.

We have high-qualified management team, experienced R and D team and skilled employees and possess advantaged supply chain, commitment to quality and dedication to our customers and service.
Welcome to send us Gerber file and BOM list for estimating at any time
You will get our prompt reply in 24H
PCB capabilities:
Items

Parameter

Special

Layers Counts

2-20

Board material

FR-4,Aluminum

High Tg FR4

max Fabrication area

580×700mm

500mm×3000mm

Board thickness

0.1-3.2mm

Camber

Double Side
multi -layers
d ≤0.075mm
d ≤1%

d≤0.05mm

Impedance

±7%

±5%

PTH tolerance

d>5.0

±0.076mm

0.3<d≤5.0

±0.05mm

d≤0.3

±0.08mm

Min finished hole size

0.15mm

Hole copper thickness

≥20um

Min track width, spacing

0.05mm ×0.05mm

Profile size

±0.1mm

±0.05mm

Profile

Routing,Punch,Cut,V-cut,Chanfer

Surface finish

Immersion Gold:0.025~0.075um

Gold finger:≥0.13 um

≥1.0 um

OSP:0.2-0.5µm

HAL:5~20 um

LEADFREE HAL:5~20 um

Surface plating

Solder mask: Black Green White Red Thickness≥17 um,Block,BGA

Character : Black Yellow Green White style: Highness≥0.0.625mm Width≥0.125mm

Ppeelable mask: red bule thickness≥300 um

Carbonink : Black thickness≥25 um Highness≥0.30mm Width≥0.3mm
PCBA capabilities:
1) SMT assembly including BGA assembly
2) Accepted SMD chips: 01005, BGA, QFP, QFN, TSOP
3)Component height: 0.2-25mm
4)Min packing: 0201
5) Min distance among BGA: 0.25-2.0mm
6)Min BGA size: 0.1-0.63mm
7)Min QFP space: 0.35mm
8) Min assembly size: (X) 50 * (Y) 30mm
9)Max assembly size: (X): 350 * (Y) 550mm
10) Pick-placement precision: ±0.01mm
11) Placement capability: 0805, 0603, 0402, 0201
12) High-pin count press fit available
13)SMT capacity per day: 800,000 points
Advantages of PCB and PCB assembly:
1) Strict product liability, taking IPC-A-160 standard
2)Engineering pretreatment before production
3) Production process control (5ms)
4) 100% E-test, 100% visual inspection, including IQC, IPQC, FQC, OQC
5) 100% AOI inspection, including X-ray, 3D microscope and ICT
6) High-voltage test, impedance control test
7)Microsection, soldering capacity, thermal stress test, shocking test
8)In-house PCB production
9) No minimum order quantity and free sample
10) Focus on low to medium volume production
11)Quick and on-time delivery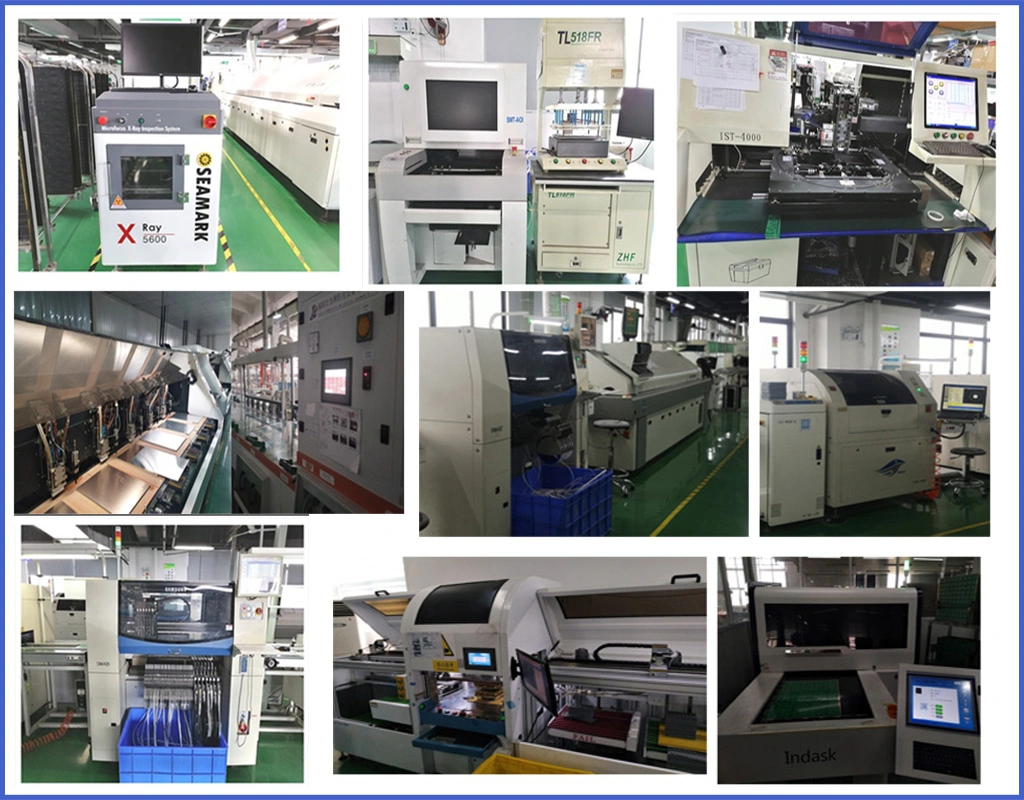 Our Certifciate:

Our Exhibition: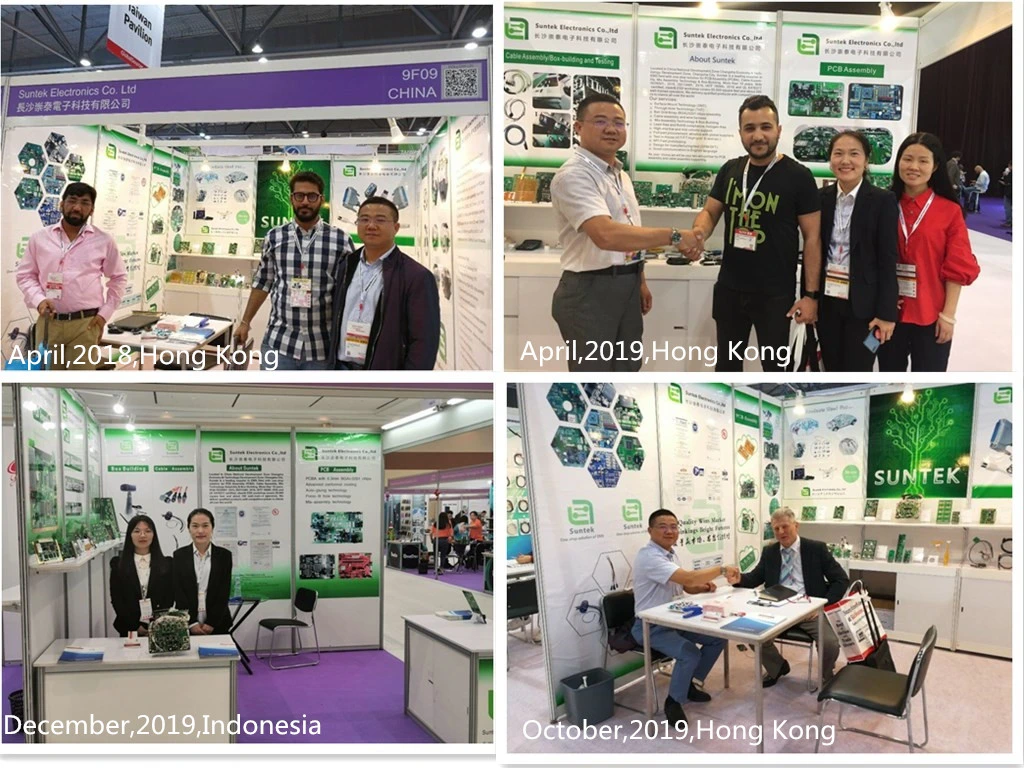 Welcome to send your any request to us!We will reply you in 24hours !